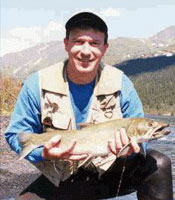 Marcus Pignotti joined Diversified Development Group (DDG) in April of 1995 and is now Vice President of the company. Born in San Diego, Mr. Pignotti earned a Bachelors degree in Economics from the University of Southern California in 1985.
For Diversified Development Group, Mr. Pignotti oversees all development, leasing and construction activities and has participated in all major acquisitions and sales for the company.
During his tenure with DDG Mr. Pignotti has directed the development of 34 industrial projects totaling 6 million square feet and leased over 7.4 million square feet. Marcus enjoys spending time and traveling with his family and many outdoor activities: running, golfing, skiing, biking, fishing, hunting and surfing.